Pool Equipment Replacement or Repair?
The last thing any pool owner wants are Pool Repairs but there isn't too much you can do about mechanical parts breaking down over time.  When you do experience a problem there are two options, repair the problem or replace the part.  Sometimes a repair is the best option and sometimes getting a replacement is the more cost effective and smartest move.  The most important aspect is having someone with the knowledge and integrity to give you all the honest facts.  That's the number 1 reason our clients choose to work with us.  When you are having pool problems you can count on Clear Brite Pools a top rated pool service company in Phoenix Arizona.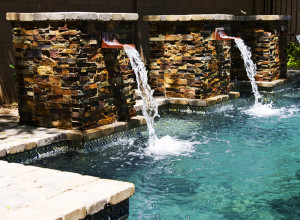 Mechanical parts break down, nothing is made to last forever and unfortunately this is true with pool systems too.  In order to properly diagnosis a problem our staff will come out and go through all the needed and tedious steps to determine what exactly going wrong.  After we figure out what is going on we can help you understand the issues and tell you all the options.
We tell our customers we can fix just about anything but more times than not if your having motor problems you'll have to replace the unit.  Aside from that, there is a good chance we can repair the equipment but that isn't always a smart move.  The more complicated equipment can take many more hours of labor taking it apart, fixing it and putting it all back together versus just taking off one old part and installing a new one.  You can relate this to replacing an engine in your car versus buying a new one.  Chances are if your having to replace an engine you've gotten allot of work out of it and its run its course, you can either spend thousands of dollars to get a new engine or decide its time to upgrade and use that money on something new that will last another 7-10 years.  When dealing with pools like newer gas saving cars you also have to take into consideration the money a new upgraded system or part might save you energy costs and comforts.  Newer Pump/Motors have many features that can help you save money!  Give us a call so we can give you a Free Estimate!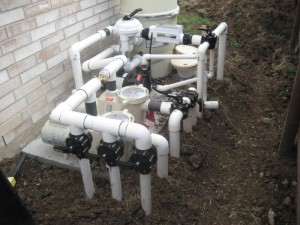 We know that if you aren't happy with our pool services you won't continue to use our services.  We will give it to you straight and help you make the smartest most economical decision concerning your Pool Repair or Pool Replacement.