We are a pool service company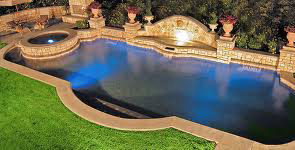 Clear Brite Pools offers pool cleaning, maintenance and repair services for all pool owners in the Phoenix metro area. We have the skills and the experience to keep your pool looking new.
Cleaning and Maintenance Services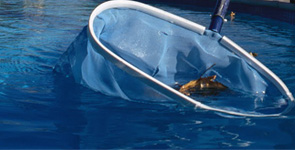 If you want to enjoy your pool year round especially on hot summer days we suggest regular weekly cleanings.  We offer various plans and pool cleaning services in Phoenix, AZ.
Repairs and Replacements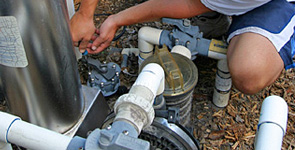 Whether you have old pool equipment that needs to be repaired or replaced, we can handle the job.  We help you figure out the best options for your swimming pool!  We keep your pool running!
Helpful Pool Information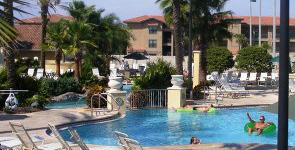 As a swimming pool owner there are certain aspects of a pool you should have general knowledge about, in order to keep it clean and in good running condition.  Call our Expert Staff!
Swimming Pool Services in Phoenix, AZ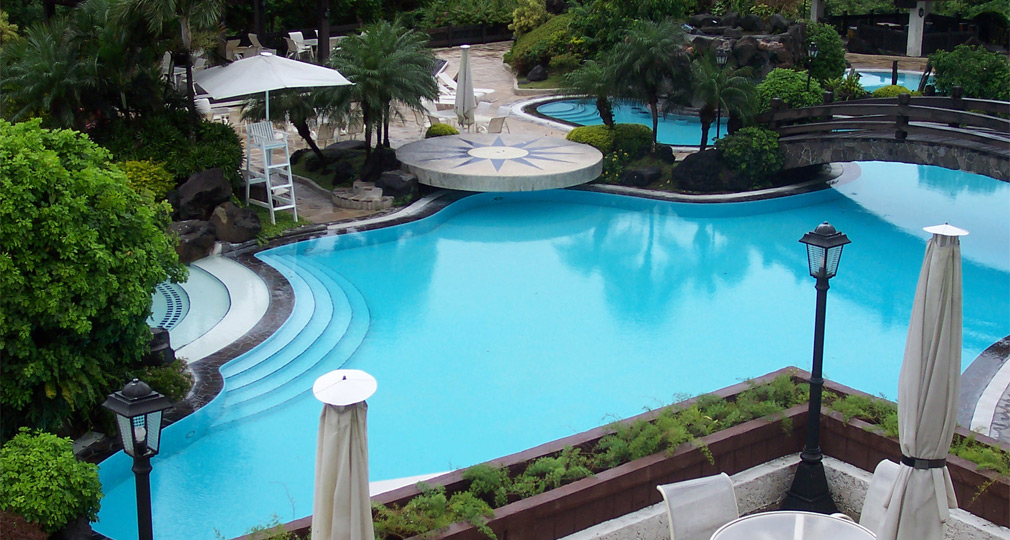 Clear Brite Pools is a full service family owned Pool Cleaning, Pool Repair and Pool Maintenance company located in the greater Phoenix, Arizona metropolitan area. We pride ourselves on offering the friendliest and most prompt service while maintaining the expert knowledge our clients have come to expect. We offer Free Pool Quotes and Pool Consultation to anyone in our  Phx service area. Let us help you come up with a custom plan, keeping your pool clean and in good working condition year round. As you know, keeping your pool ready for use throughout the entire year can be tricky and requires the right pool cleaning company and pool service plan. Give us a call and let us show you why we are the right company for you!

Our Pool Company is Fully Licensed, Insured, CPO Certified and a member of the IPPSA which holds monthly meetings on the newest techniques, products and best practices to insure that when we say your getting the best service available you truly are. Unfortunately, a lot of companies just grab a pool skimmer and call themselves pool men. Not us, this is our profession and we strive to be the best we can. We want Life Long Customers!
We believe your swimming pool should never be a hassle or something that requires more work than enjoyment. We treat each pool individually and provide custom service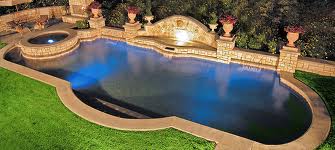 plans and also flat rate pool service plans to insure you get exactly what you need and nothing that you don't. The truth is, pools are a lot of work and require regular cleaning and maintenance, so its very important that you have a trustworthy and reliable pool man to make sure you never have to worry about your pool being an eyesore ever again!
Why Choose Clear Brite Pools?
Aside from the fact that we have the knowledge and experience to get the job done right, our customers tell us there are other reasons they keep using us too!
-       We are Certified, Licensed, Bonded and Insured.
-       Your work is Guaranteed!
-       We provide you with all the information available to make informed decisions, no pressure.
-       We have an open line of communication with our clients.
-       We send out the Same Pool Service Person to your home each week.
-       We don't switch up the service schedule.
-       We are detail oriented. No detail is too small. Most of the time mistakes are made in the details.
-       We ultimately want Happy Customers and we're willing to do the work to make sure you are!
Pool Cleaning Service Area
Clear Brite Pools offers Pool Cleaning, Pool Maintenance and Pool Repair Services to all of Phoenix Arizona but specifically concentrates in Scottsdale, Cave Creek, Carefree, Paradise Valley and all surrounding areas in North Phoenix. Do NOT Hesitate to call us and see if we service your location in or around Phoenix AZ.
Pool Cleaning Services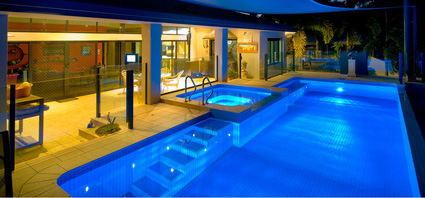 Our Pool Cleaning Services offer the most comprehensive and detailed oriented plans for a weekly price you can afford! You can have a standard flat rate pool cleaning on a weekly, bi weekly or monthly bases or we can provide you with a fully custom plan made to suit your specific pool service needs. Aside from the standard pool cleaning we also offer Green Pool Clean Up, Acid Wash, Chlorine Wash, TDS and Salt Water Servicing. Find out more about our Pool Services Here.
Pool Repair Services
We also offer Pool Repair Services if you need more than just a cleaning. Most of the time pool repairs consist of Pool Pumps, Pool Motors and Pool Lights. We have seen every problem a pool can have and know exactly how to solve the problems. It doesn't matter whether it's a quick fix or an entire overhaul of your pool system we can handle the job and get it done right…. The First Time!
Pool Upgrades and Installations
Are you building a new pool and want to insure you install the right pool filtration system?  We install all components to your pool system.  If you already have a pool system in place and want to upgrade, let us help you figure it out.  We offer great pricing and quality work you can trust.
New Pool Start Ups
Whether you just built a new pool or are having your old pool remodeled its important to get your pool filled up and chemically stabilized correctly.  Contrary to some beliefs its not as easy as turning on your garden hose and filling up the water. First, you might not want to use the water from your hose. Second, the water has to be treated properly so your pool doesn't turn green.  Lastly, you need to clear or get rid of the plaster dust, and to stabilize the water chemistry in the pool as soon as possible.
When your opening a new pool, most people just want the pool in working condition ASAP.  We have the experience and knowledge to get your pool clean and healthy, on top of setting up your pool we can also show you steps you can take to help maintain your pool.
We maintain your swimming pool
We maintain your pool system to make sure everything is running properly and efficiently. When a swimming pool is properly cleaned and maintained by our company you significantly reduce the chances of needing repairs.
Pool Health Benefits
Most doctors agree that spending time in a pool is a healthy choice and a great way to get in the best shape of your life.
Pool workouts are a great way to build up and maintain cardio endurance. When coupled with an aerobic program the result is an improved cardiovascular performance over time.  Unlike many other exercises the pool provides a non impact environment for workouts. Not only do you not have to worry about falling, as the water supports the body in every position, but the water also helps alleviate the feelings of fatigue because it's supporting so much of the body's weight. Also, you will find more flexibility results due to the wider range of motion you can achieve with the absence of gravity on your joints.
Like any regular exercise pool workouts are great stress relievers. The exercise stimulates the brain to release chemicals that make the body feel good. When performing pool exercises in warmer water temperatures, the movement of water against and over the body results in both massage and relaxation. This calming effect can decrease, or eliminate the pain resulting from a workout.
Now its time for you to see for yourself, CALL US NOW and Get a Free Consultation!

Swimming Pool Service Area Phoenix Arizona
Cave Creek Arizona Swimming Pool Service Company
We provide pool cleaning, pool repair and pool maintenance to Phoenix, Arizona but do most of our work from Cave Creek, Arizona to Scottsdale, Arizona and West over to Paradise Valley , Arizona.  We do Pool Cleaning in Cave Creek, Arizona as well as Pool Repair and Pool Maintenance in Cave Creek Arizona.  We also provide our Pool Cleaning Services to Scottsdale Arizona pool owners.  If you live in these areas and need a Pool Repair or any other Pool Maintenance we can help. Give us a call!