Weekly Pool Cleaning Services For Pool Owners in Phoenix, Arizona
Clear Brite Pools Offers Weekly Pool Cleaning services to all of our customers.  If you want to enjoy your pool year-round we suggest a weekly cleaning. When you select Clear Brite Pools for your  Weekly Pool Cleaning and Pool Maintenance we assign your job to one of our certified pool men.  You will always receive the same certified pool man each time so you don't have to worry about new workers at your home.  With our weekly pool service we insure your pool is properly cleaned and maintained. This includes cleaning, skimming, brushing, checking chemicals, empting baskets and vacuum when needed. We take pride in keeping your pool clean.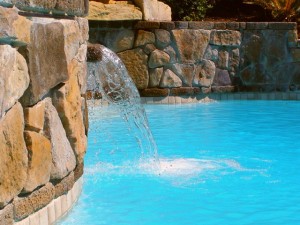 We have long term customers and when your pool is maintained by Clear Brite Pools you stay with Clear Brite Pools!
We handle your pool cleaning services so you can have peace of mind and not worry about it yourself.  We believe that everyone needs a custom pool plan, but this doesn't mean your going to pay for something custom.  It's actually quite the opposite. Instead of making a standard pool service and including things you don't need we customize a pool plan that is just right for your pool.  To determine what type of pool plan you need give us a call and talk to our expert pool staff.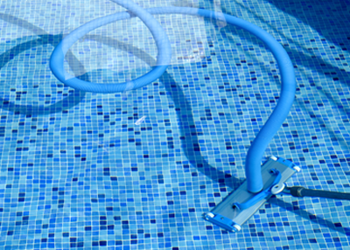 Your Weekly Service Plan will also help us keep track of what needs to be repaired or replaced. We do our best to let you know about upcoming repairs in advance so you won't be caught off guard with added expenses.
We only do pool cleaning one way. The right way.  We set ourselves apart from the competition by giving you the best service plan and only charging you for what you actually need to keep your pool clean.
Pricing for Weekly Pool Cleaning depends on pool size, sanitation type, equipment being used and surrounding landscape.  

Out Standard Weekly Maintenance Checklist:
- Test pool chemistry levels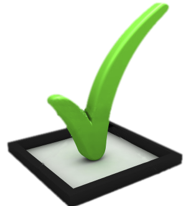 - Adjust chemical levels where necessary
- Skim/brush pool ( Remove debris from pool with net and brush walls and steps)
- Vac pool floor when necessary
- Empty any debris catching baskets, canisters, bags that are being used on the system.
- Check/inspect pool equipment is working properly and has no issues - filter pressure, leaks (air & pressure), valves, buttons/switches, cells(salt,fresh,uv), cleaner, infloor system, heater,
- Backwash/clean filter when necessary
- Fix any minor issues/problems (minor leaks, blockages, power issues, …)
- Check gates are shut and locked accordingly.
Our Standard Pool cleaning takes into consideration everything that your particular pool needs done on a weekly basis based on your specific situation.

Why does my Pool Need Weekly Pool Maintenance?
In Phoenix your pool is in extreme condition with the heat and needs to be cleaned and maintained on a weekly basis if you would like to have a healthy pool.  Your chemical levels can drop very fast causing your pool to become "sick" within a few days of neglect.  If you have a salt system, the cell needs to be monitored due to the calcification that occurs. This will have a direct effect on the sanitation output. If you have a sand or DE filter, these need to be backwashed/cleaned on a regular basis so you get the maximum filtration that is needed. Checking and emptying out the skimmer baskets and pump baskets are crucial. If debris gets through the filter it can clog the pump and the circulation will be at a minimum and potentially cause big problems. Brushing the walls and tile line will help eliminate algae problems and it will also keep the plaster or pebble tech nice and smooth.
Bottom line, owning a pool takes a lot of work and unless you have the time and skills it is important to get someone who knows what they are doing to help you keep your pool stay safe and healthy.
 We provide Pool Cleaning Services to the following cities in Phoenix, Arizona.
We have pool cleaning services in Cave Creek, Arizona.  We also have pool cleaning services in Scottsdale, Arizona and surrounding areas. Call us to find a certified pool man in your area.